Free Hand Drawn Monster Brushes for Photoshop and Photoshop Elements
This batch of monsters were all hand drawn and are sure to make a statement on any project.
There are 17 of these whimsical monsters in this set so be sure to use them all!
Please enter your email address to start the download. You will be sent an email giving you the option to opt in to our email newsletter. You can opt out if you wish, and your email will not be used for any other purpose.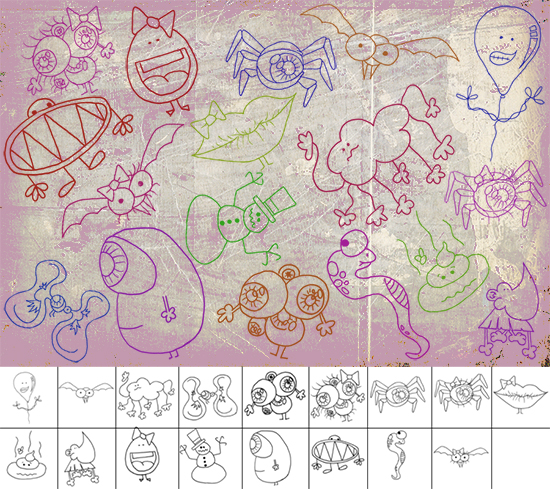 Licence information:
These brushes are free to use for non commercial purposes. That means you can use them for your own personal projects but you are not permitted to make money from them or any derivative work and you may not give them or any derivative work away.
You may not host the brushes on your website or any other site for download - this is expressly prohibited in all circumstances (personal or commercial). All downloads must be facilitated from this page.
Low cost commercial licences are available - email me at helen@helenbradley.com for details.