12 Top free and for fee iPad apps for Photo-editing
by Helen Bradley
When it comes to editing photos on the iPad there are plenty of programs to use. Here is a look at some of them and, for each, I've given it a score out of 5 – the best are 5/5 and the worst 1/5:
Photo-editing in Photogene

Score – 3/5

Download: Photogene for the iPad - $2.99
I kind of like Photogene as an all-round app It has a mask tool that you can use to paint on features such as a dodge and burn fix to lighten and darken parts of an image.
There are Effects you can apply to images – some you'll find in the Retouches tools area and some in Enhance.
I fixed this image in Photogene and started with the rotate tool to straighten it and then I
cropped it to a 1:1 crop with the Crop tool.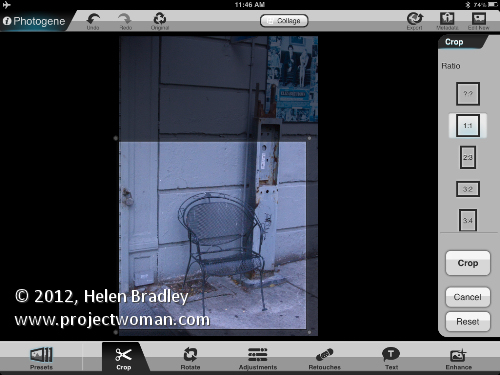 I added a vignette using the Burn brush which is a Retouching tool and which let me paint on the vignette. If you prefer a more automated approach, use one of the built in vignettes in the Enhance area.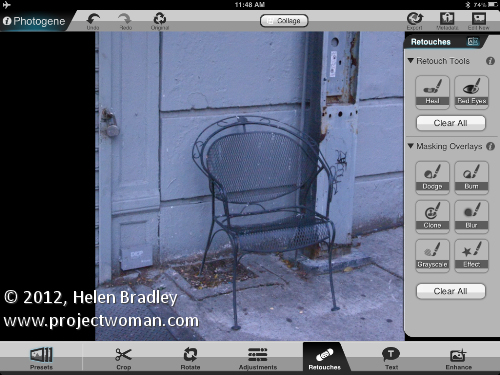 When you are painting on effects like dodge and burn you can switch from painting to erasing if you by tap twice on the screen. Use the Intensity slider to dial down the effect if it is too much.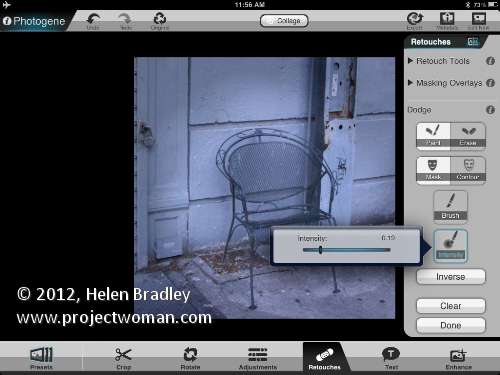 If desired you can see the mask overlay as you are painting an effect on the image.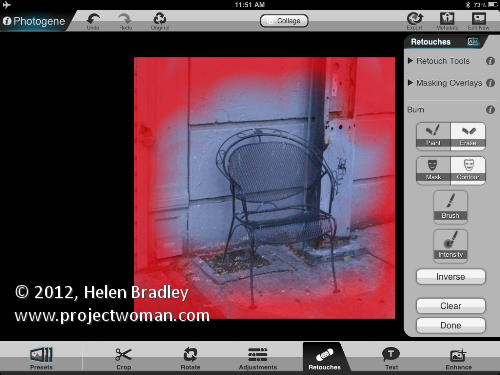 For this image I chose a cross process effect in the Retouches which you can apply to the entire image by selecing it in Presets or just part of it by painting it on in Retouches.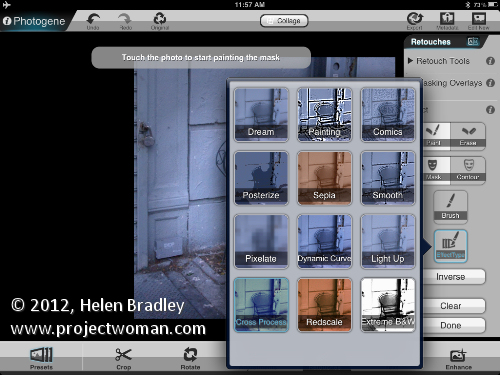 To finish I made some adjustments to the image saturation, vibrance and clarity.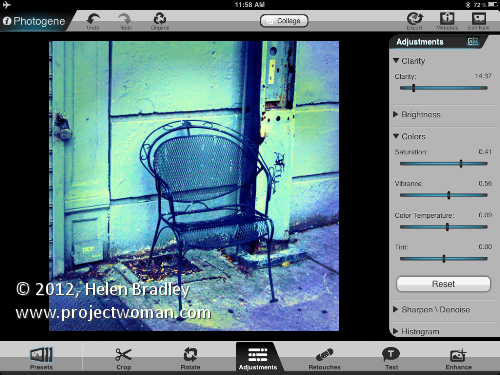 To finish this image I saved it out of Photogene to the iPad Photo Library and then took the image over to Scratch Camera to add the final touches you see here.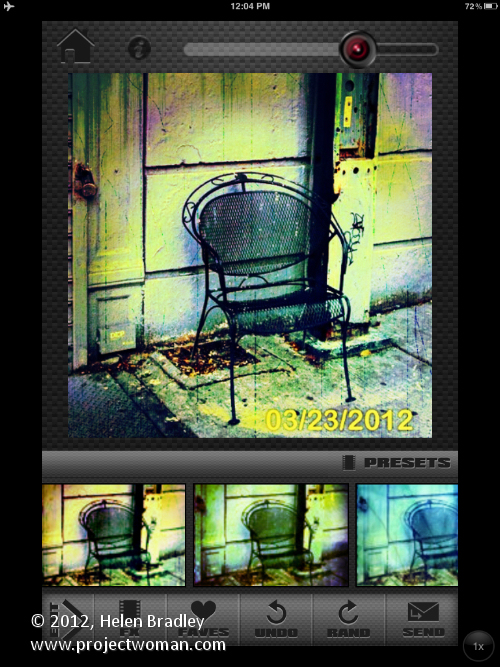 All in all Photogene is a good app but I'd like to see some one organize the interface better – the effects tools are all over the place in Presets, in Enhancements and in Retouches – if you forget where an effect is you can easily spend some time looking for it in all these places.
---
Photo fixing and painting with PhotoPad by Zagg

Score 1/5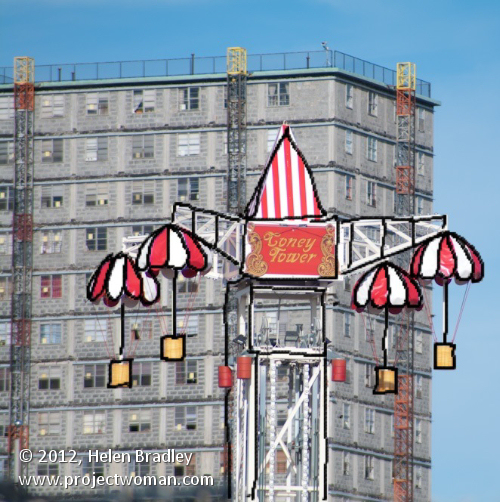 Download: PhotoPad by Zagg - Free
PhotoPad is an interesting app which would be great if it were more functional. One thing I don't like about it is that you cannot preview changes on the image so you have to add them to see what they look like and then undo the change if you don't like it.
There is no grid for the rotate tool so you have to guess at what you're doing and hope you get it straight. The program also adds a colored background around the rotated image that you have to crop away later on.
There are a range of paint tools which let you sample colors from the image or select your own color and paint onto the image. When you paint the image the paint is added to a separate and new layer so you can erase it if you need to. There are 4 brush types - soft, hard, square and line which work for simple stuff but which are a bit limited overall. If you're really serious about painting an image you'll go elsewhere. In this image I just added a few brush lines.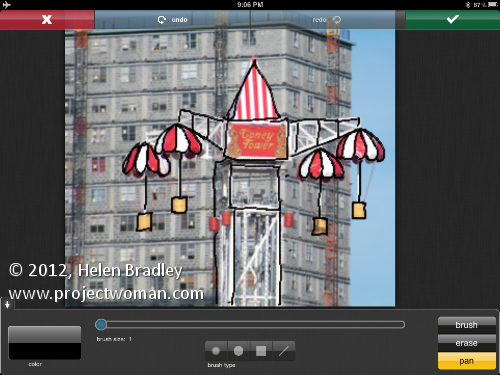 For fixing an image you're limited to using color levels, saturation, hue, contrast and brightness, and things like redeye.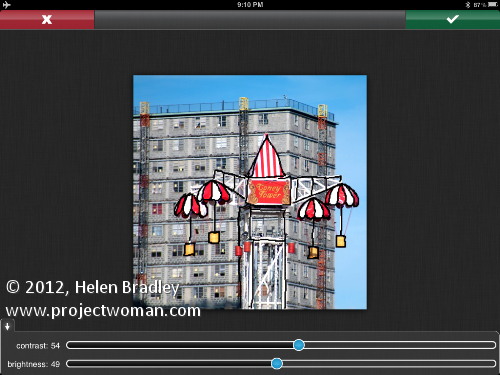 There are only a few filters that you can use and the thumbnails don't show you clearly what they do so you'll need to test each in turn to decide what you like.  I think there are better apps out there which do what PhotoPad does and more so I don't rate this very highly. However, one thing you can do with the program is to send and image off to make a ZAGGskin from it for your iPad, phone, camera or laptop – from inside the program and in my book that's pretty cool indeed.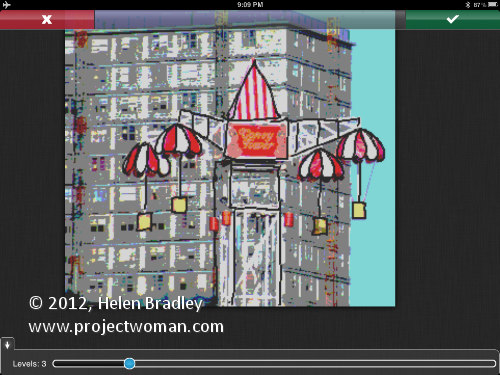 ---
Grunge an image with Pixlr-o-matic on the iPad

Score: 5/5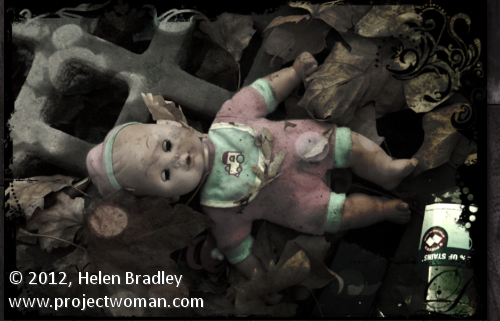 Download: Pixlr-o-matic fo the iPad - Free
Ok. Confession time, I love this app! I wish it would rotate to landscape orientation but for what it does it totally rocks. It is from Autodesk which is really one of the unsung heroes of the iPad photo editing world. Autodesk does great stuff - way better in general than Adobe when it comes to iPad apps.
Now one thing you'll love about this app is that it is not only available for the iPad it can also be used online in your browser and there is a download standalone version for your PC and they are all similar, all cool and all free!
You can buy in app extras if you like and these extras include frames and effects and you get heaps for a very little money.
In Pixlr-o-matic  you'll start by tapping the first options at the foot of the screen – this selects filters. Slide the filmstrip along to browse the options here and each filter shows up on the image as you scroll past it. Keep scrolling until you find what you like. I applied the Lucas filter here: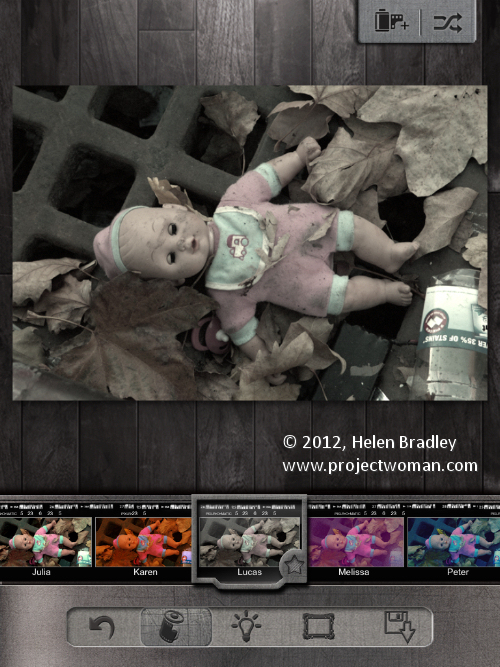 Tap the Lightbulb icon to find a lighting effect, here I added Bubble to this image.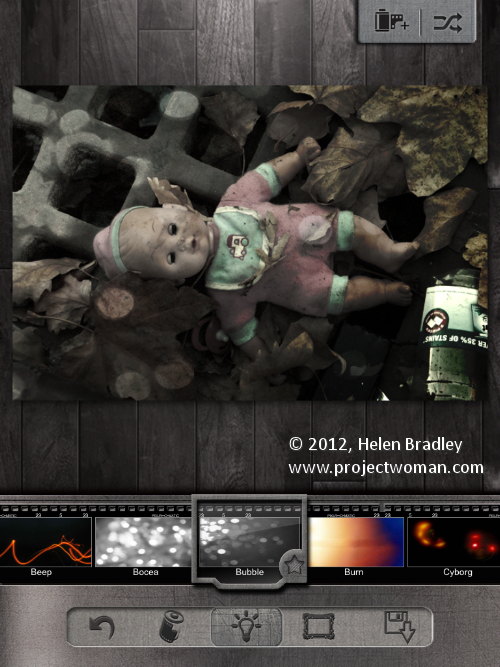 Then tap the frame option to add a frame  - in this case I chose Flowery.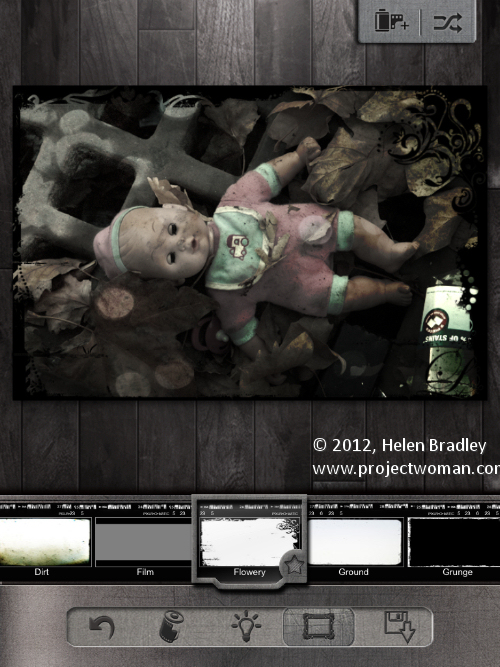 New to Pixlr-o-matic is its tool for cropping the image to a 1:1 ratio – it is in the top left of the window – you might find as I do that square images really look good treated this way.
The double arrow icon in the top right of the screen lets you apply a random mix of settings to your image - it's a sort of "I feel lucky solution" and it is worth trying if you want some inspiration or a glimpse at what the program can do.
Your save options include the Photo Library, iTunes, Facebook, Flickr, Imm.io, Dropbox or Email – really only Twitter is missing!
I love Pixlr-o-matic both on my desktop and my iPad. I bought all the extras because I believe you can never have too many cool features!
---
Photo editing with Photoshop Express on the iPad

Score 3/5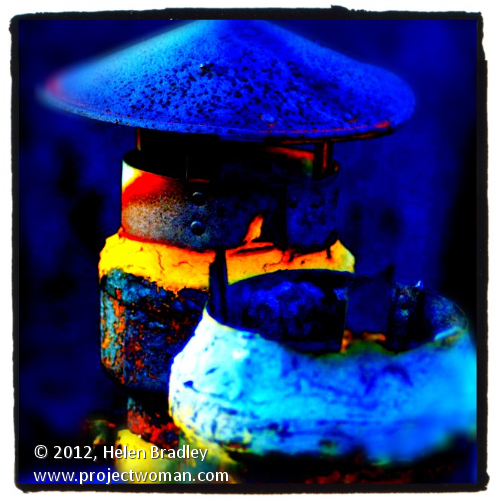 Download: PhotoShop Express for the iPad - Free
In terms of free apps this program is a bit funky. It is basically good but it has some weird interface behaviour, it doesn't do some very basic things like fixing redeye or allowing you to crop an image to a fixed size or resample an image. Worse still it has two very silly in app purchase one of which gives you noise reduction and a camera tool and the other 22 more frames – hell – why not either make us pay for the app or include these for free – it's seems silly to do otherwise.
In Photoshop Express the one thing to remember is that when nothing seems to work swipe! Instead of putting sliders on the screen Adobe makes you swipe the image to adjust fixes but it doesn't bother telling you on the screen that you need to do this! You have to work it out.
So, what can you do? Well you can crop an image and fix it and apply some effects to it.
Here are the crop/straighten/rotate/flip options: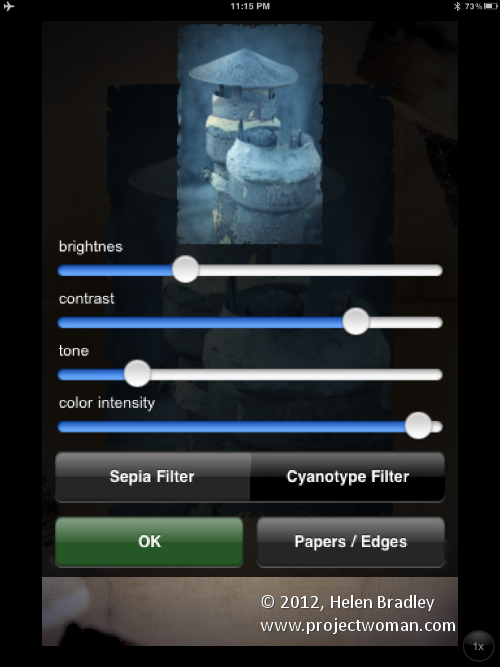 Here is the image with contrast and saturation improved: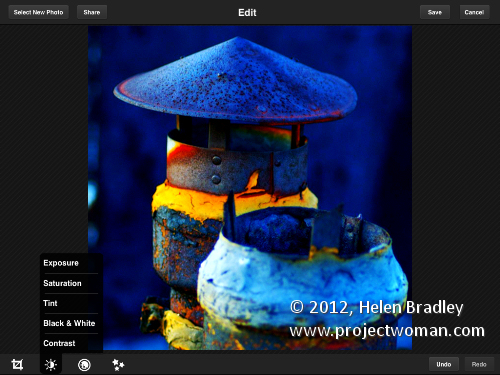 In the Borders area there are a handful of free borders and others you can buy but which you can preview on your image. Decide if you can or can't live without them – I didn't feel the need to pay $1.99 for extra borders – I'm happy to take my images elsewhere if I can't find something to use here.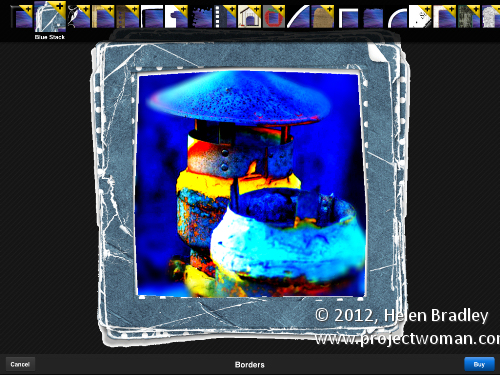 In PS Express there is a small range of effects you can apply to an image – these are visible across the top of the screen – tap one to apply it.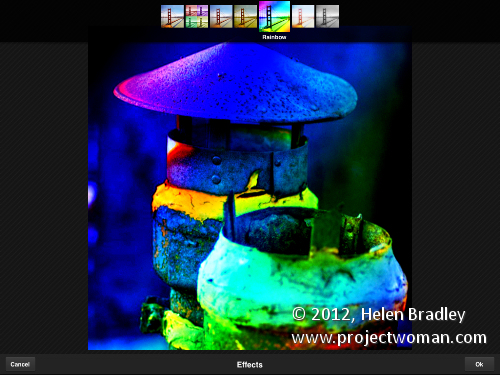 A lot of users will download this app because it is free and it is from Adobe. I don't think it is bad but I think don't think it is great either and that's a pity because Adobe  has a enviable name in graphics programs and this program fails to live up to the company's 20+ year history.
---
iPad Photo editing and sharing with Instagram

Score 3/5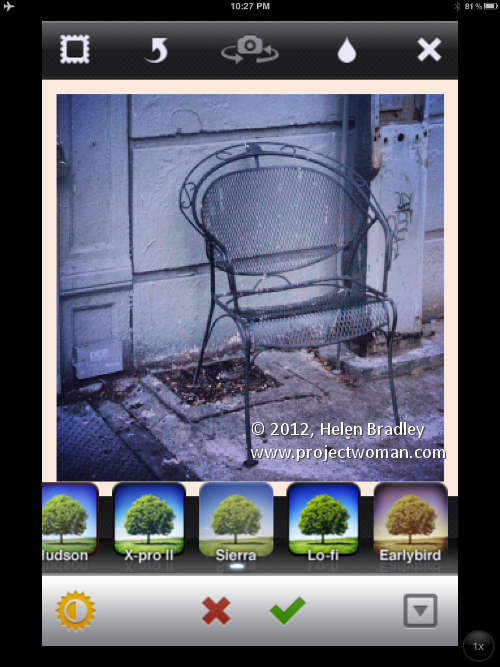 Download: Instagram for the iPad - Free
Instagram is all about a sharing images and it doesn't offer much in terms of fixing photos per se. It is an iPhone app and also now available for Android devices. It is a tiny app which runs in portrait orientation on the iPad. Instagram crops your images to a 1:1 crop which is a lovely size and there are 18 filters you can use with a range of removable borders.
There is a one click contrast enhancement and you can apply a soft focus effect or a faux tilt shift and that's about the sum of it.
This app is ridiculously popular with iPhone users and probably better used on the iPhone where you'll be able to share images online from there and where the tiny interface makes more sense. That said the new camera on the iPad 3 will help you get better pictures to use with this app.
Behind Instagram is a web site for sharing Instagram photos. You can share your images so others can view them and you can view other people's photos too.
Luckily you can use images you capture in the app with your camera or images from your Camera roll. To do this, tap the Camera icon and then the icon in the bottom left of the screen to access images on your iPad.
Size the image and scale it and then apply a filter to it. Once you're done you can share it via Twitter, Facebook or Email.
If you are into photo sharing this is a great app. If you love the Instagram look then this is the app that gives it to you.
If you want to be more creative with your images then look elsewhere – while this app is free and much loved there are better tools with more options around that you can use.
---
Photo editing with Snapseed on the iPad

Score 3/5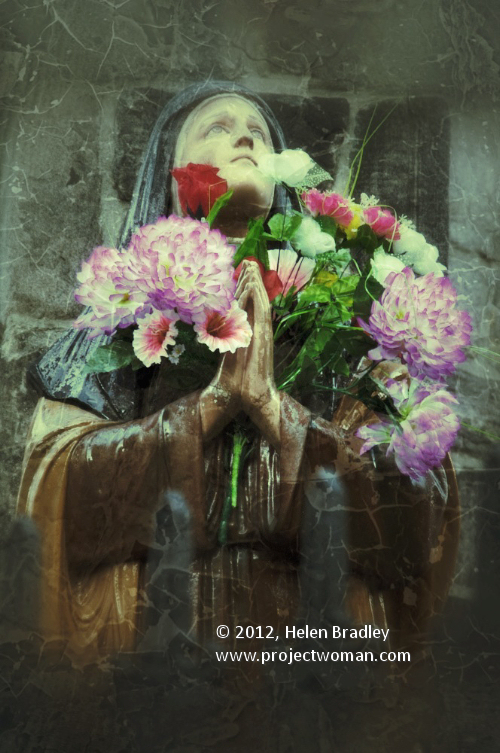 Download: Snapseed for the iPad - Free
Snapseed is made by the folks at Nik Software and they have a great reputation for interesting photo editing apps – they like to break the mold in terms of interface design too. Snapseed is a cool app and it was recently given away free as a Starbucks app and gained a lot of users when it was offered that way. It is a good app but some users might be confused by the editing process.
When you open the image the options available are shown down the left of the screen – the icons are big and you'll tap on the one to use. Once you do this, the settings become very small and a little confusing.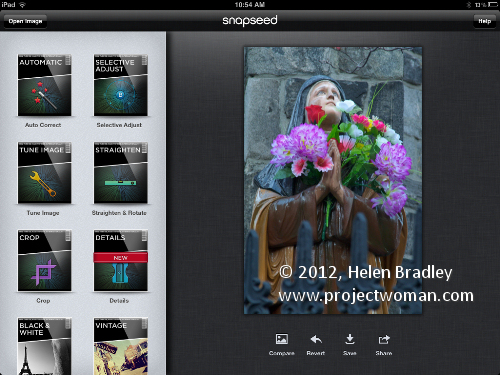 Some features let you add a control point to the image that you use to adjust just that position on the image – this is typical Nik software behaviour – but other tools have you swipe across the image to apply a change.
In the brightness fix, for example, you need to drag across the image to adjust the brightness even though there is a gauge at the bottom of the screen it doesn't do anything but show you the extent of the change.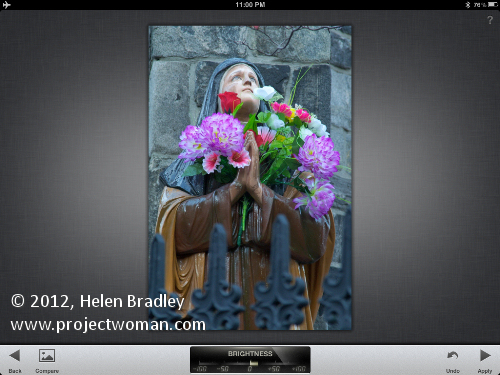 In other situations you need to swipe down the screen to reveal different options. So be prepared to swipe across to change the current setting and down to move to different editing options.
These features aren't hard to find and use once you get used to them but it does make you wonder about the folks who design iPad apps – it seems that hiding features is a 'cool' thing to do! When there is plenty of room on the screen for sliders why don't designers put them there so it's clear how to use the program?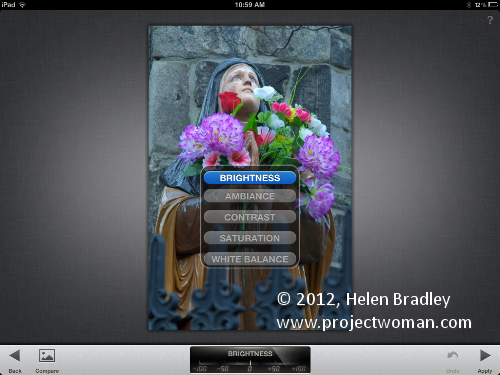 The Grunge fix has thousands of Styles which all tend to morph into each other  after a while, and worse still they aren't different enough to care too much about.
I'd settle for 20 different effects to choose from than this range of thousands of similar ones.
Worse still, if you choose Shuffle to apply an effect you can't easily see what number it is so you can't go back and use it again in future.
When applying Styles you can also apply Textures but the texture preview thumbnails don't show you what the texture will look like – so it's all hit and miss!
I don't quite know if Nik thinks Snapseed is a serious fixing tool or a fun one for applying effects - it tries to be both and misses a bit on each account.
At first look it is a serious editor and the sample image is well shot and attractive so that reinforces your thoughts. But then you see there are grunge and vintage effects as well as Tilt shift features and all of a sudden the app looks more like Instagram than a photo editor.
I know Snapsees won't be an app I'll use much at all. It's a bit too mixed up for me and it doesn't do anything well enough to be a tool of choice for general fixing and there are better tools for adding special effects to images.
---
Age an image on the ipad with OldPhotoPRO

Score 4/5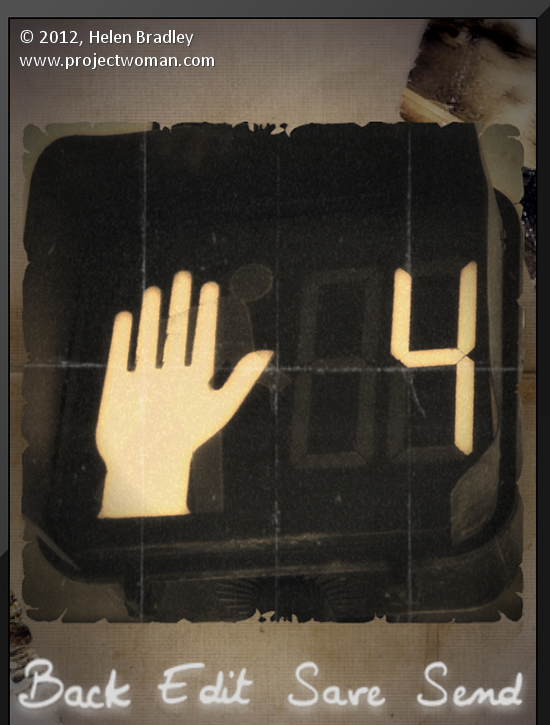 Download: OldPhotoPRO for the iPad - Free
This free app doesn't promise much and so it won't disappoint you. In fact my experience is quite the opposite.
When you launch the app you're given the choice to Take a Photo or Load a Photo – it doesn't take a lot of effort to work out what to do and that's great!
Open an image and the program applies an old photo effect to it. Click Edit and you get a heap of edits you can make to the image including Brightness, Contrast, Tone and Color intensity adjustments and options to convert the image using Sepia and Cyanotype Filters.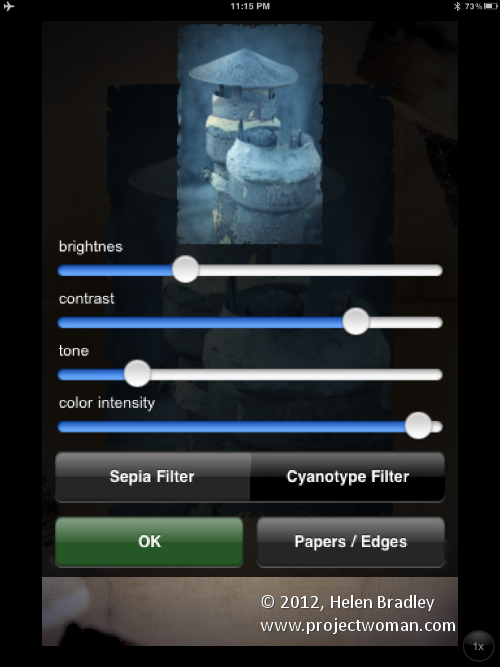 Tap Papers / Edges to select from a range of edge effects and scratches.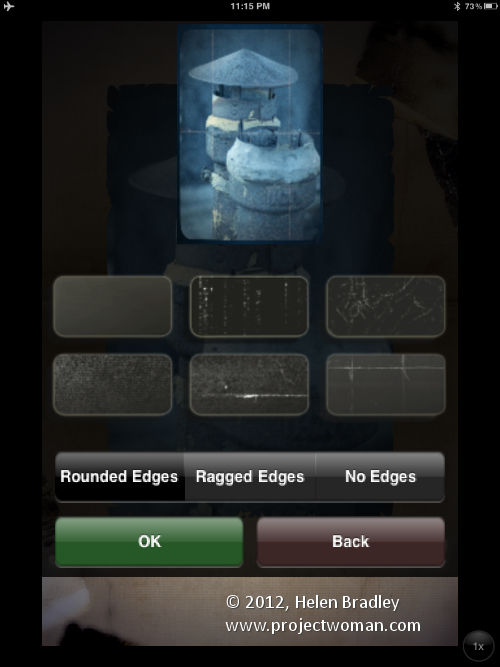 This is a no frills app. It is simple to use and can crank out some fun effects for aging images There is a lot to recommend this app in terms of being smartly designed, simple to use and it works!
---
Flash for Free – adding a flash to your iPad images

Score 2/5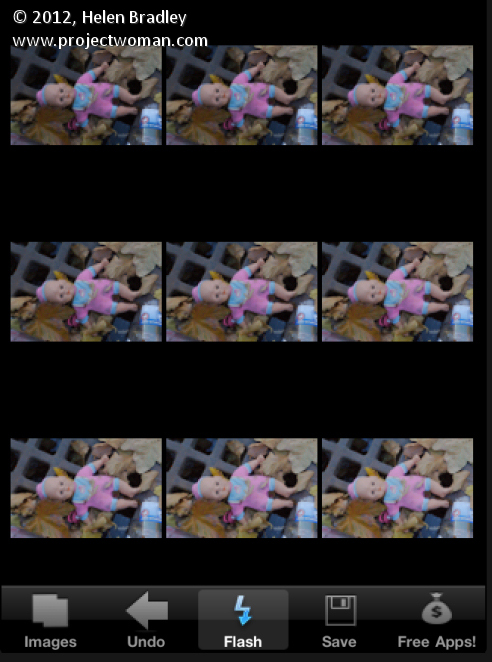 Download: Flash for Free on the iPad - Free
This iPhone app has been recently fixed to make it more useful but the ads in it are truly annoying. It can help you improve exposure in an image if it is very dark. Open an image and click Flash and you get a choice of 9 possible lightened versions of the image. Click the one to use. The choices are good but not great – perhaps more variation would be nice. If you click Undo you can undo the effect.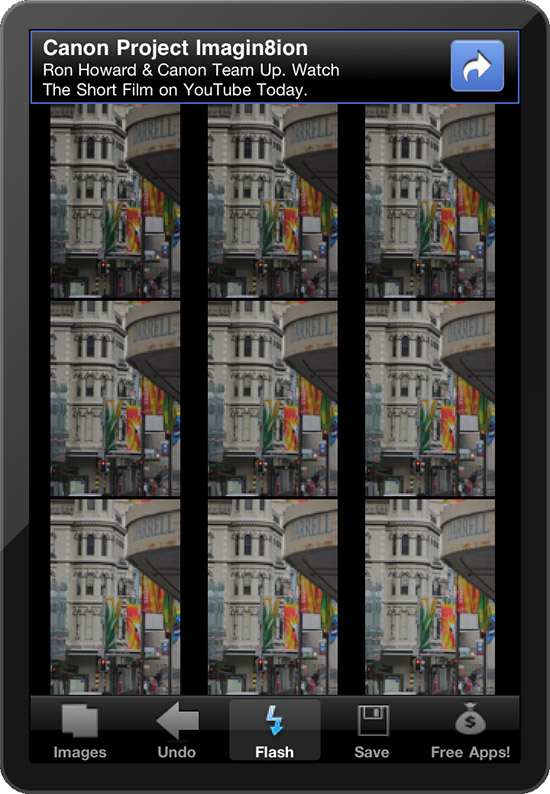 When you're done click Save to save the image – that's it!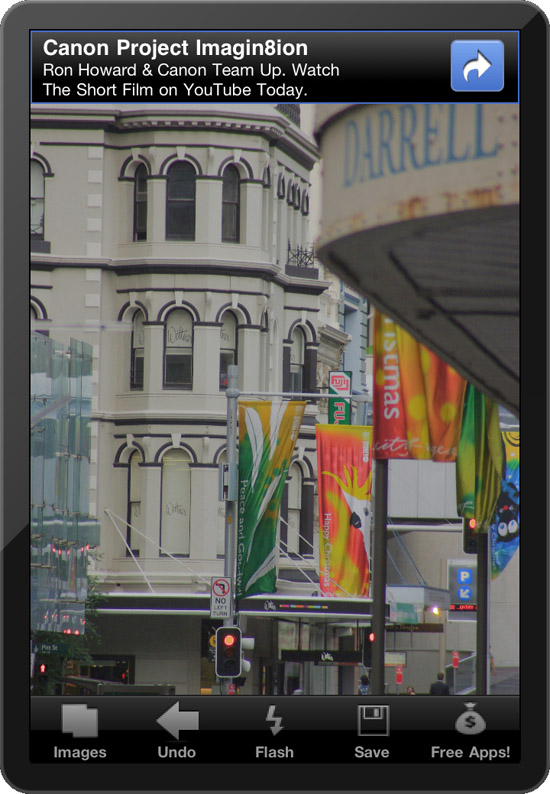 I can't see many people bothering with this app at least on the iPad – on the iPhone it might be useful but on the iPad there are plenty more better apps without annoying ads everywhere.
---
Quick and easy Grunge Effects with TtV Photo Studio Lite

Score 3/5
Download: TtV Photo Studio Lite for the iPad - Free
This app doesn't do much but it's pretty nice none the less. It comes with 4 camera effects, three colour filters, an Opacity adjuster and ones for Brightness and Contrast.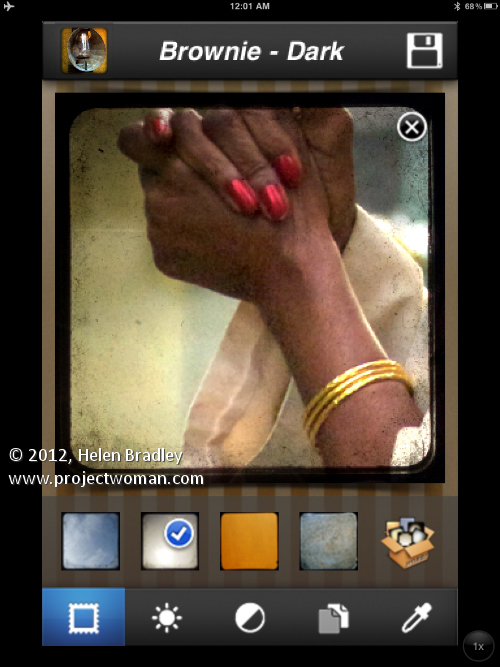 It is simple to use and can be upgraded to a paid version. For that you get 30 viewfinders and full resolution output. So the upgrade is worth it if you like the basic premise.
The Grunge effects it creates are nice while limited in range.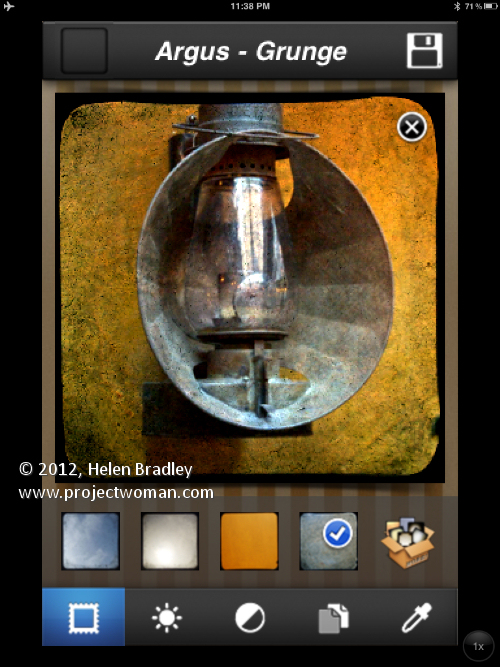 In all this isn't a fancy app but it is easy to learn and to use and you can get some fun effects with it.
---
Auto Adjust iPad app

Score 3/5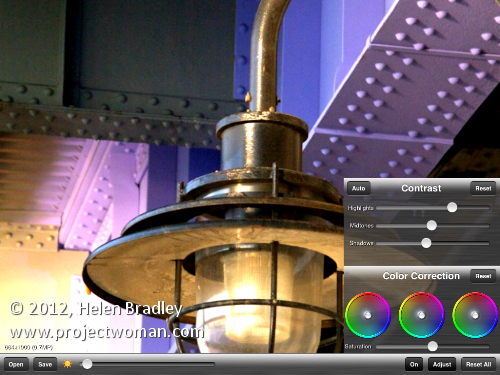 Download: Auto Adjust for the iPad - $0.99
Auto Adjust is a no nonsense tool with a couple of sets of sliders and nothing more. That said, you can adjust Brightness, Highlights, Midtones, Shadows and Color Saturation.
The app won't crop or scale your photos so you won't see everything on the screen as you work and you can't move your image around to check the corners.
As a tool its sliders and adjustments work just fine but it doesn't do enough to warrant opening and using it - there are lots of other tools out there with a bigger feature set that let you do more at one time.
---
ColorUPLite for the iPad

Score 3/5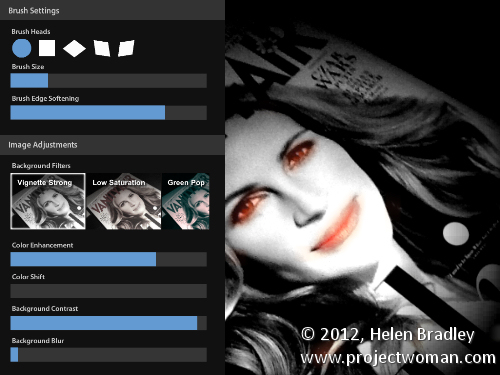 Download: ColorUPLite for the iPad - Free
This free program only lets you adjust images captured by the iPad - if you're using an iPad 1 it's useless and if you're using an iPad 2 or 3 it's ok but not flexible enough as you have to capture images to use it and you can't use it on Camera roll images without upgrading to the paid version.
I reviewed this on a plane so I wasn't online to purchase the upgrade so I shot the cover of Vanity Fair instead.
Once you capture the image the app turns the image into a monochrome image and you simply paint over the areas of the image to bring back color in them.
You can adjust the brush size and see the mask as you paint. If you make a mistake you can erase the brushstrokes so it's easy to use.
If desired, you can blur the background, adjust its contrast and even change the color in the image by adjusting the hue.
If you like the effect – and lots of people do like it, it is worth shelling out for the full version. Not many programs offer this feature and this one does the fix so easily and that combined with the basic fixes for adjusting the background are great.  
All in all, this app would be great if the pro version were given away free with ads.. as such you'll need to determine if you want to shell out the extra cash to get the ability to edit images in your Camera roll as without that it is severely limited.
---
PhotoPower for the iPad

Score 5/5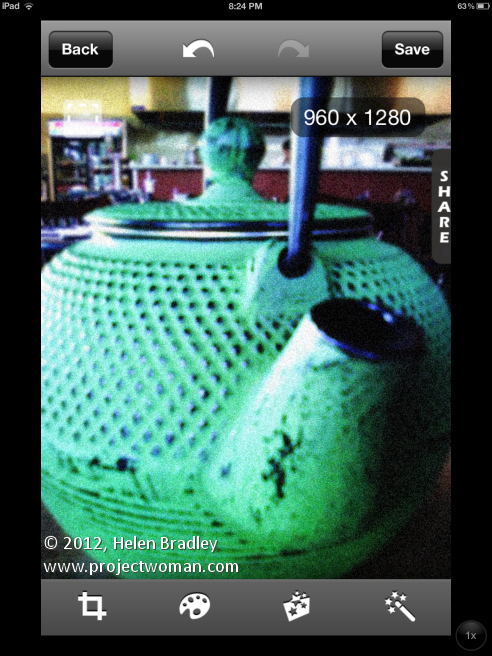 Download: PhotoPower for the iPad - $2.99
PhotoPower is an iPhone app that runs on the iPad. It totally rocks and it's an example of all that a photo fixing app should be.
It is simple to use but extraordinarily powerful it even includes a curves tool!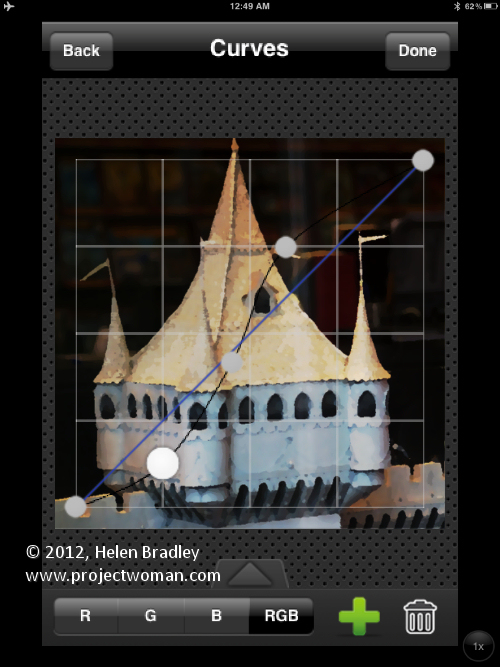 Open an image, crop  it and then adjust it. The crop tool is easy to find and use and you can crop to a fixed ratio too.
Tap the palette icon to get access to tools including an Automatic adjustment, Shadows/Highlights, Curves and other more everyday fixes.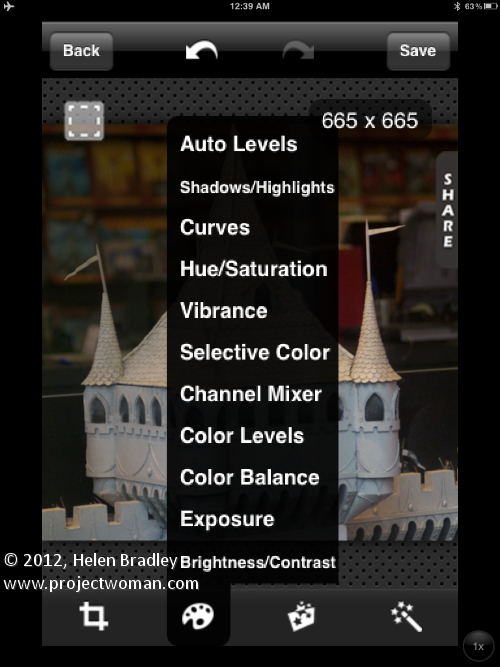 Tap the Effects and Filters to see a long list of options to choose from.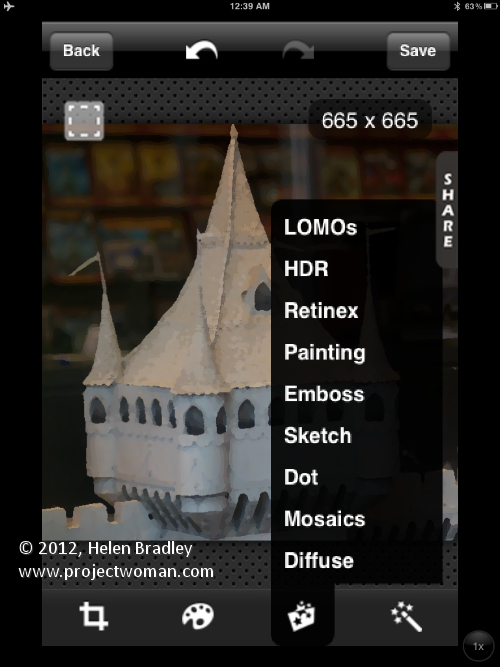 This is a seriously awesome program with heaps of cool features. It's a pity it isn't available for the iPad at full screen size but that gripe aside it is well worth looking at as a tool for adjusting your images.